Note:
To view each Help or FAQ article just tap or click on the heading. Or use the Search button to look by keywords.
Help & Frequently Asked Questions
Website
How do I change the password?
---
You may need to change your Cyberkite website password when:
You forget the password
You suspect someone has gotten hold of your password.
In either case we recommend you change the password: I

f you logged

into Cyberkite using

Facebook

or Google please go to their "forgot password" process or their account settings page to reset/change your password.

If you Logged in with Email

to Cyberkite website then plese follow the steps below to reset/change password:
ssdasd
For tips on setting a new password watch this video: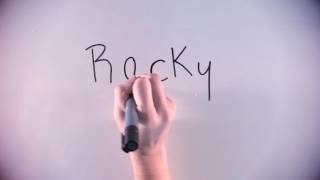 ---
Can I submit feedback or ideas?
---
YES! We welcome your feedback and ideas. On Social Media: You can review us on all major social media buttons on our site:
On our Website (cyberkite.com.au) by clicking on the green smiley or green feedback button:
---
How to sign up to Cyberkite site?
---
When you click on Book a Session button or want to access IT Self Help or have purchased a plan and want to manage your plan and account details, or make comments to C Blog posts, then you will need to sign up to access these areas: 1. At the Log In screen that pops after performing one of those tasks, select Sign Up 2. Then select from 3 methods of Sign Up: a) Sign up with Facebook - you get signed into Cyberkite site with Facebook login. b) Sign up with Google - you get signed into Cyberkite site with Google login. c) Sign up with email - you sign up with your own email and make a custom password. 3. Tick or untick the box to whether you want to subscribe to updates. 4. If you have created the logins using your email address and password you will get a confirmation email and activation link.
---
How to login to Cyberkite site?
---
When you click on Book a Session button or want to access IT Self Help or have purchased a plan and want to manage your plan and account details, or make comments to C Blog posts, then you will need to Log In to access these areas: 1. At the Log In screen that pops after performing one of those tasks, select: a) Log in with Facebook - your login details are then controled by Facebook login. b) Log in with Google - your login details are controlled by your Google login. c) Log in with email - you login with your own email and make a custom password. 3. Then to sign out, click on your profile image dropdown at the top right hand side and select Log Out
---
---